Floorguide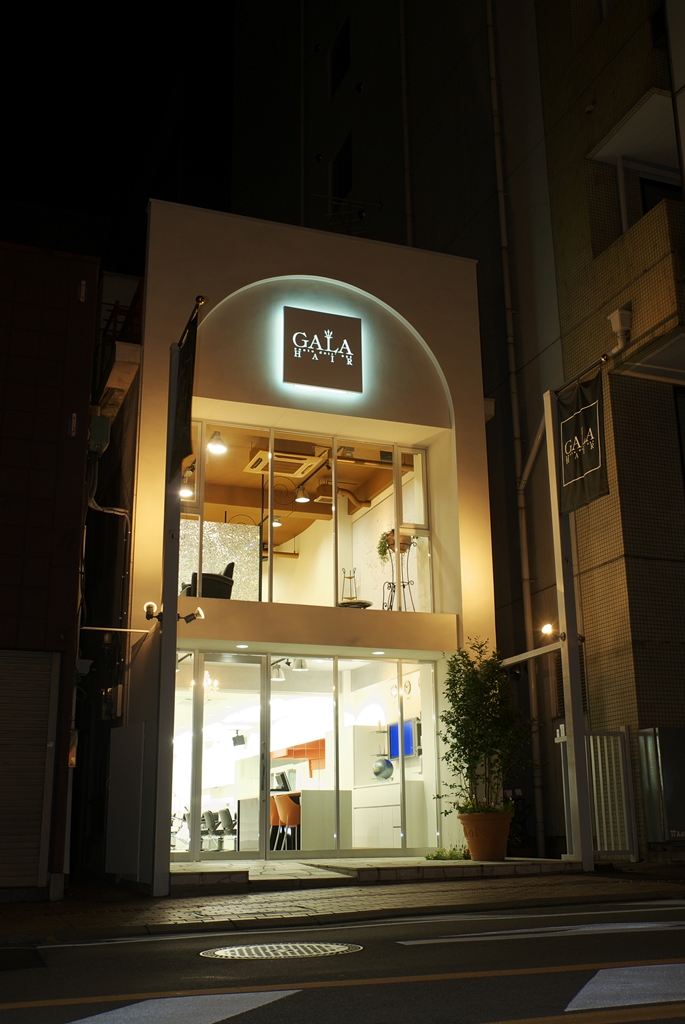 Entrance
You will find us very easily with two big black flags. The whole building will be lighted up at night and people keep their eyes on us.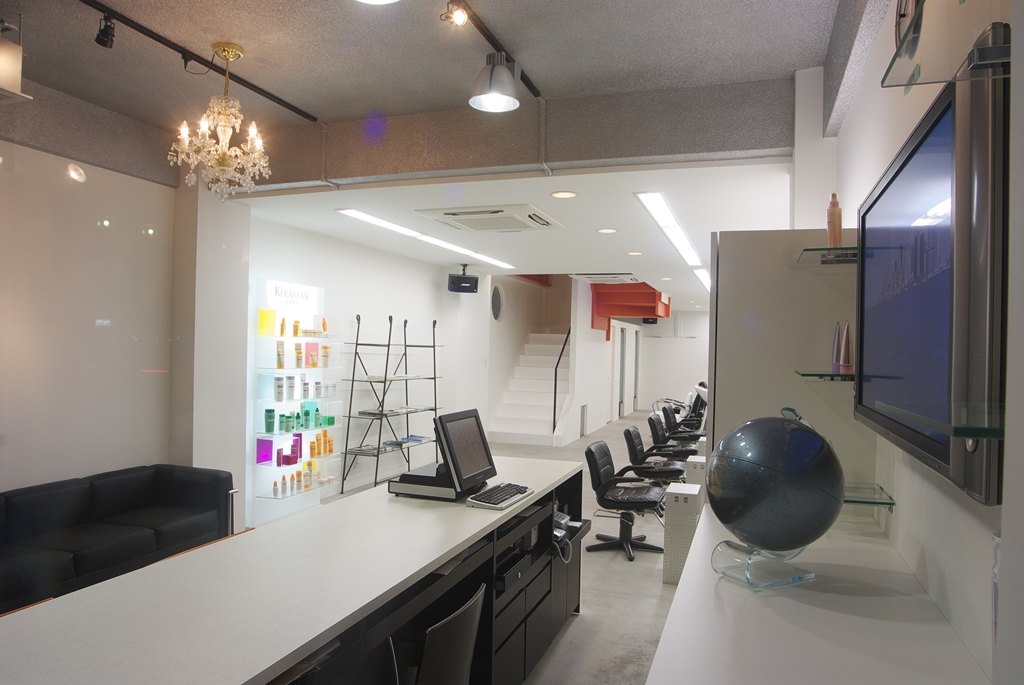 Reception
We will welcom you with a sofa by Corbusier and a big 'Aquos'. Videos from all over the world are shown and you will never get bored. You will find a cute chandelier which was directly imported from Czech Republic.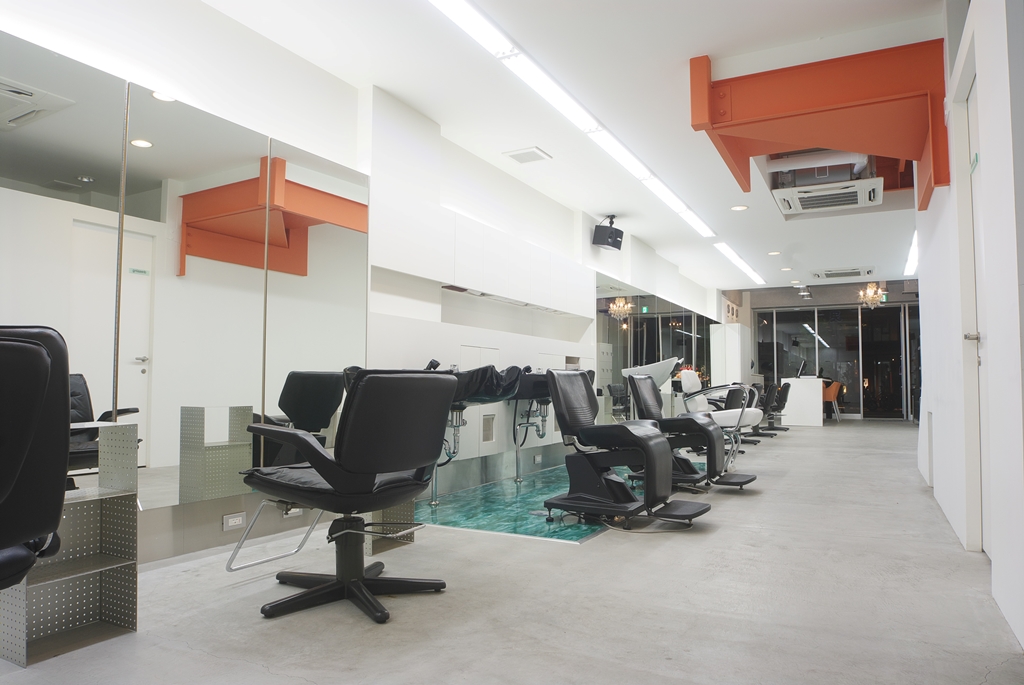 Premium Floor
The idea of the design of this floor came from our previous salon, vento dell' est and we provide wide open space to relax you. We also have the rear shampoo system which reduces the pressure around your neck on this floor. This floor was designed imaging premium economy class of aircraft, not ordinary economy class.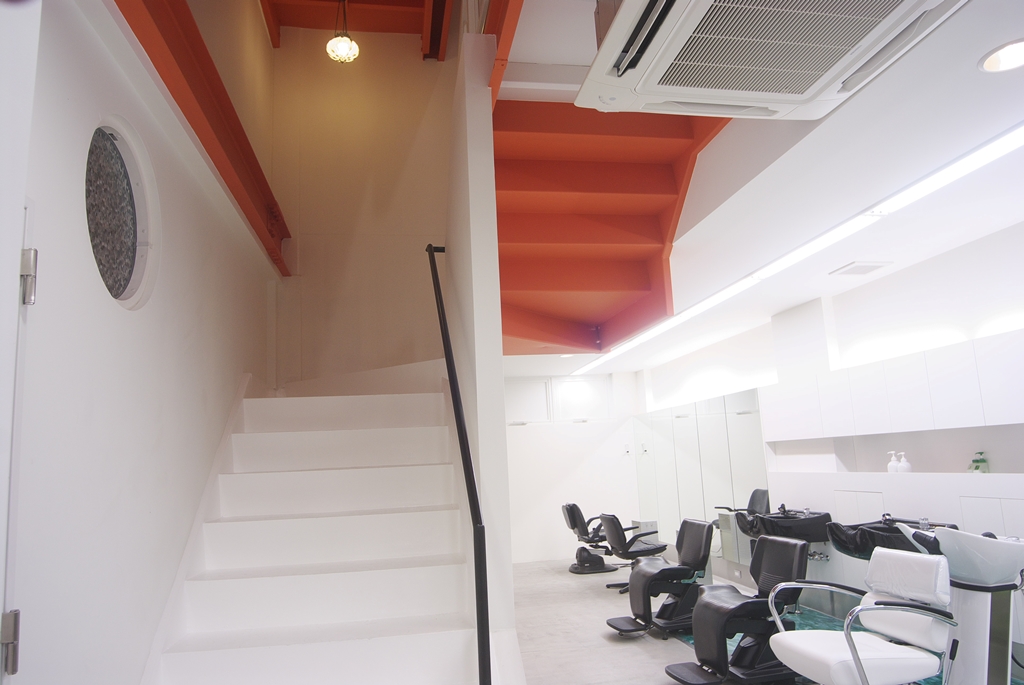 Stairway
The white steps leading you to the 'Upper floor'. A lamp brought from Turkey will gently light up your way.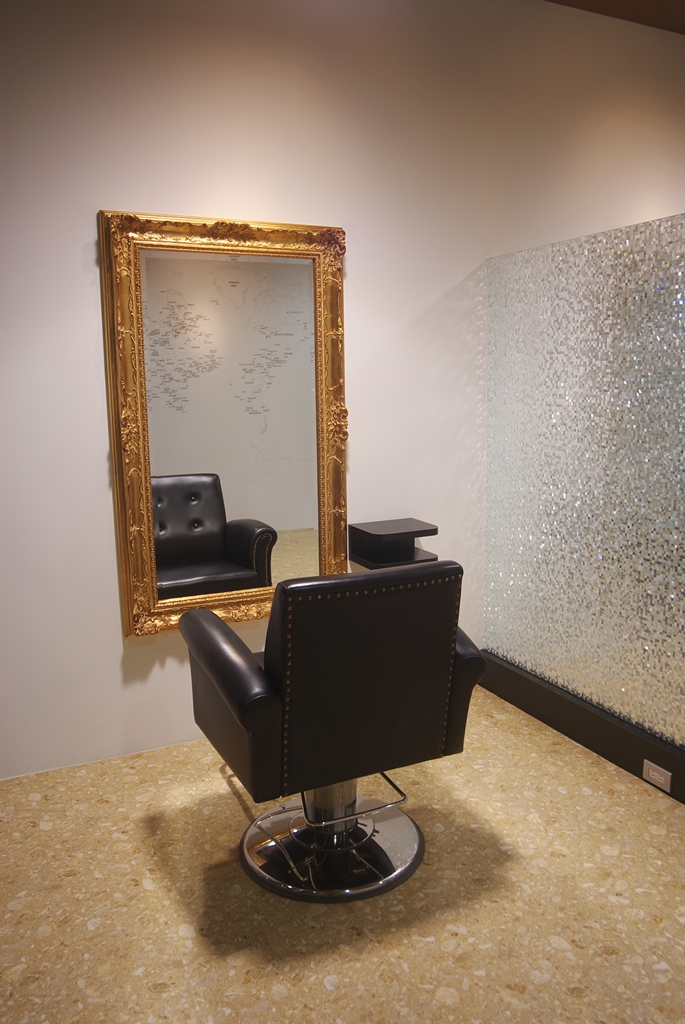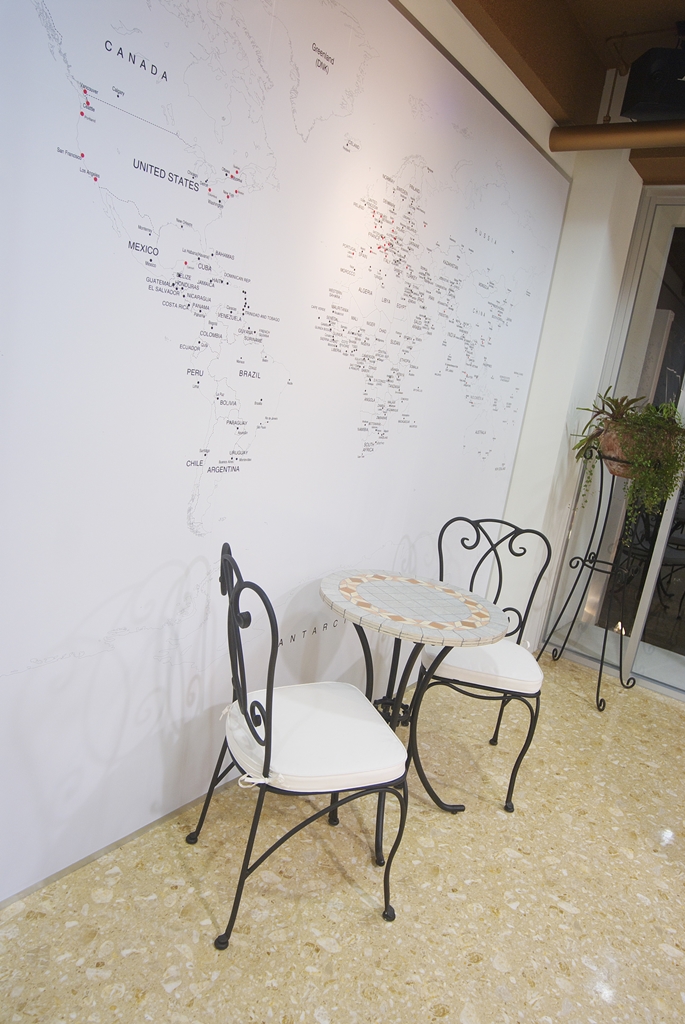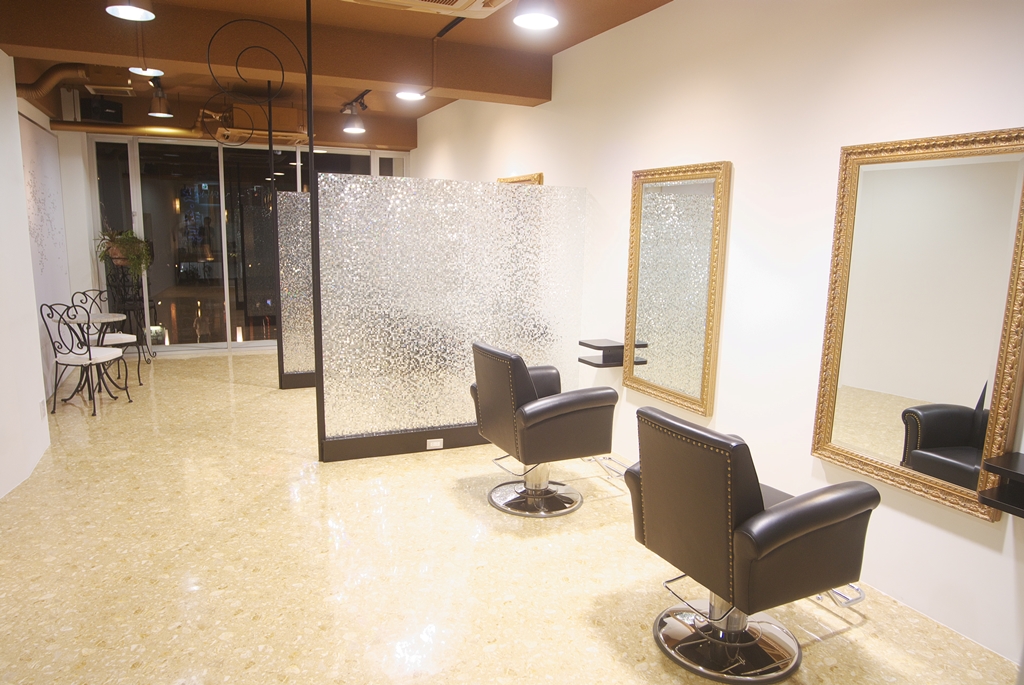 Upper Floor
This floor is for our director's clients. Theere are three semi-compartments devided with transparent glass and one of them has two seats for your company. You will have more privacy and could enjoy more personal services. This floor was designed imaging business class of aircraft.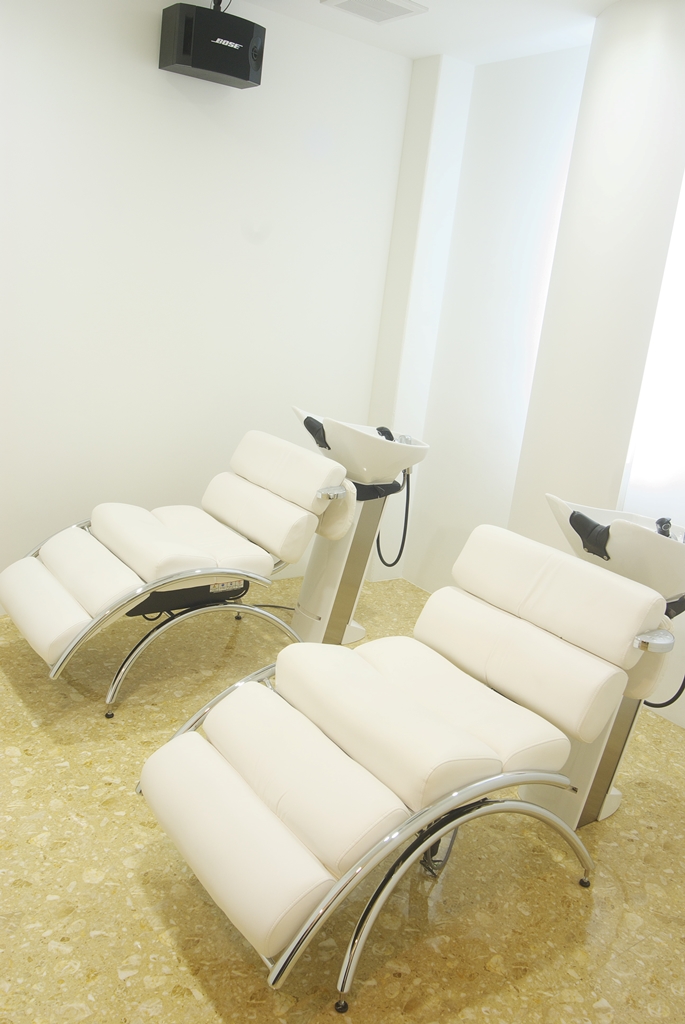 Shampoo Booth
Our luxuary compartment for shampooing. These rear units tremendously reduce the weight around client's neck. This light controlled room will relax you to fall in sleep with healing music and fantastic chairs which normaly used in spa.